Bishop Shelton C. Rhodes was consecrated by The Most Reverend Bishop C. E. Blake, Sr., Presiding Bishop of the Church of God in Christ, Inc. in the 109th Holy Convocation in November 2016, in St. Louis, Missouri, as an Auxiliary Bishop. This appointment, being the first in the Texas Southwest Ecclesiastical Jurisdiction was the result of a recommendation by Bishop S. E. Iglehart, Prelate.


Bishop Rhodes is actively involved and most supportive in the Texas Southwest Jurisdiction. He is currently serving in his sixth year as Administrative Assistant. For the past 20 years, he has served as Jurisdictional Treasurer, from the ranks of Assistant Treasurer and as Vice Chairman of the Scholarship Committee. Bishop Rhodes is in his sixteenth year as Trustee Board Chairman.

He has served in the very progressive Greater Temple District for 23 years, from the ranks of District Secretary to 18 years as District Superintendent.

Licensed a minister in 1991, and ordained an elder in 1997, Bishop Rhodes is in his twentysecond year in pastorate. He currently serves in his sixteenth year as the pastor of Greater Zion Temple Church of God in Christ in Temple, Texas, and presided over Troy Street Church of God in Christ in Tomball, Texas, from May 2016 to January 2018. Additionally, he has served in several pastoral appointments on behalf of Bishop Iglehart.

On September 1, 2017, Bishop Rhodes retired following a 36 year exemplary career as a federal loan officer. He has also served his community as a board member of a local food and shelter non-profit, in addition to being a very supportive member of the Temple Chamber of Commerce. He is also very active in the Temple City Council.

A 1984 graduate of Tarleton State University, he is a State certified teacher, with a B. S. degree in secondary level education.

He is the husband of the lovely Evangelist Missionary Deborah A. Rhodes. Bishop and Missionary Rhodes have been married for over 31 years, and have one son and one granddaughter.

On September 20, 2017, he was elected, and subsequently appointed by Bishop John H. Sheard, Chairman, to serve on the National Board of Bishop's Judiciary Committee of the Church of God in Christ, Inc. In March 2018 Bishop Rhodes was appointed to serve as the finance secretary for the Texas Inter-jurisdictional Council of Bishops.

Bishop Rhodes has responded to the high call of Christian ministry, and is determined to preach and teach the life changing gospel of Jesus Christ.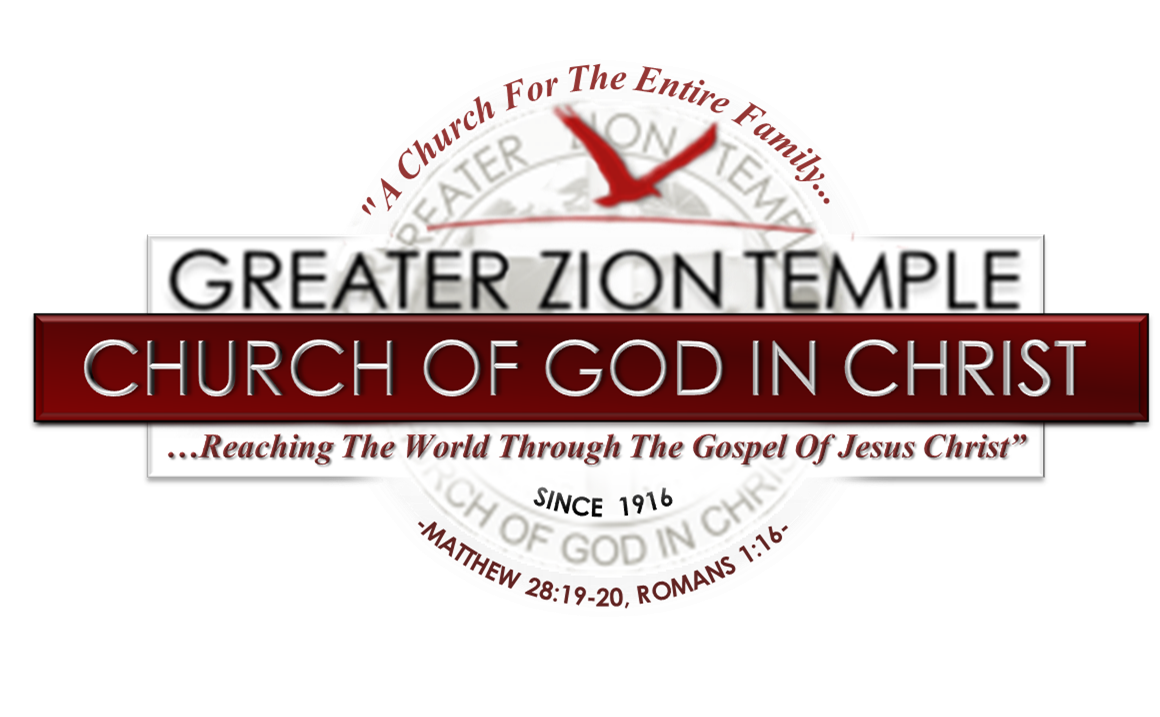 Title. Double Click Here.
PASTOR OF GREATER ZION TEMPLE
BISHOP SHELTON C. RHODES